The Wood Top System consists of prefabricated slat modules that are invisibly mounted on a steel or concrete sub-construction. Assembly is fast and easy. The prefab slat modules are pre-mounted by means of stainless-steel Streetlock® comb fittings (in a mini-variant). The slats (approx. 40x50 mm – 1.6"x2.0") are made from FSC hardwood or the TWIN material Bamboo Brown. The spacing between the slats is 15 mm – 0.6". Horizontal as well as vertical assembly is possible.

The total height of the seating module is 5.5 cm – 2.2". Length and depth dimensions in accordance with project specifications.

Products supplied within the North American market are fully manufactured in the USA.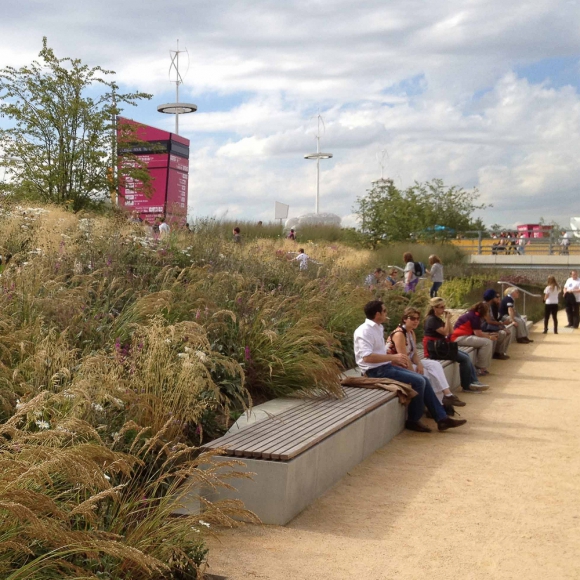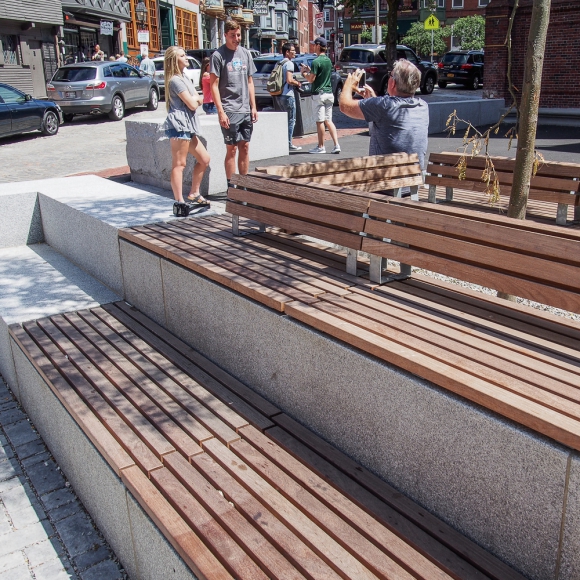 Possibilities and restraints
To be mounted on a separate substructure