The Solitude Bench is a streamlined bench with an optional short, curving backrest. The high backrest is pleasantly comfortable. The benches are elegantly detailed and the inside of each support unit is rounded. The benches can be anchored to the ground. The backrest makes for an exciting shape and the ergonomic support is truly superb.

The support units are made from CorTen, hot-dip galvanised or powder coated steel. The 7x7 cm – 2.8"x2.8" Solid slats are made from FSC hardwood and are mounted in Streetlock® combs with stainless steel anti-theft flange nuts.

Length: 234 cm – 92"
Seat depth: 54 cm – 21"
Seat height: 47 cm – 19"

Products supplied within the North American market are fully manufactured in the USA.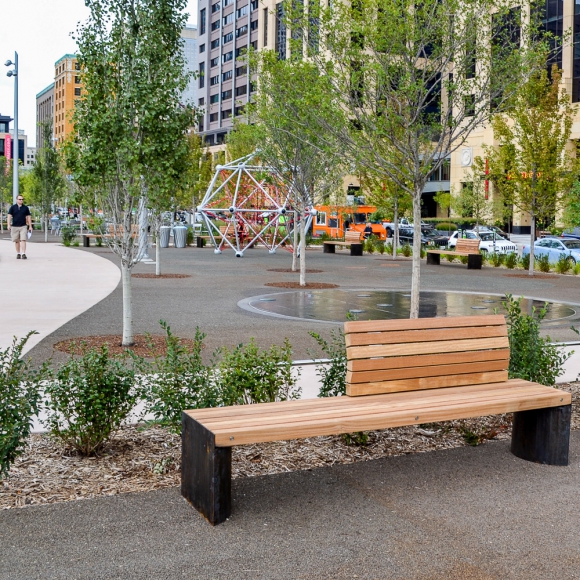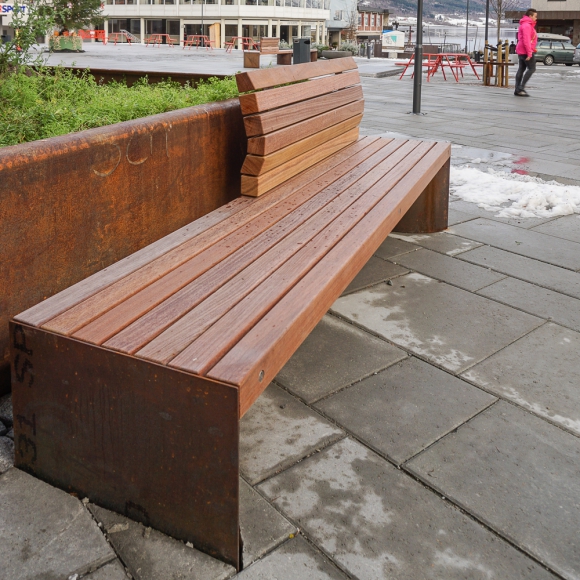 Possibilities and restraints
The standard length is ca.234 cm | 92"
By default in galvanized steel (-TH), optionally steel parts in untreated weathering steel (-CT) or finished in a double layer powder coating (-PC)
Optionally available are armrests or several types of backrests