The Solid Serif Chaise Longue has an appealing wave shape. It is a recliner that is perfect for relaxing in the sun. The wave-shaped seat is made of 70 or 120 cm-long – 28" or 47"-long Solid beams (7x7 cm – 2.8"x2.8"). A robust Rough&Ready beam (7x15 cm – 2.8"x5.9") is added to the head and foot ends, hence the name Solid Serif. The Chaise Longue has a floating effect above grass. Made from CorTen or hot-dip galvanised steel, the steel base can also be powder coated in a RAL colour and should be anchored to the ground.

The Solid Serif Chaise Longue can also be executed in Cloudy Grey, a sustainable TWIN alternative. This grey-blue material made from recycled plastic (50%) and recycled clothing textiles (50%) has a marbled texture which gives it a vibrant appearance. Colour, texture and composition may vary in North America due to local production processes.

Products supplied within the North American market are fully manufactured in the USA.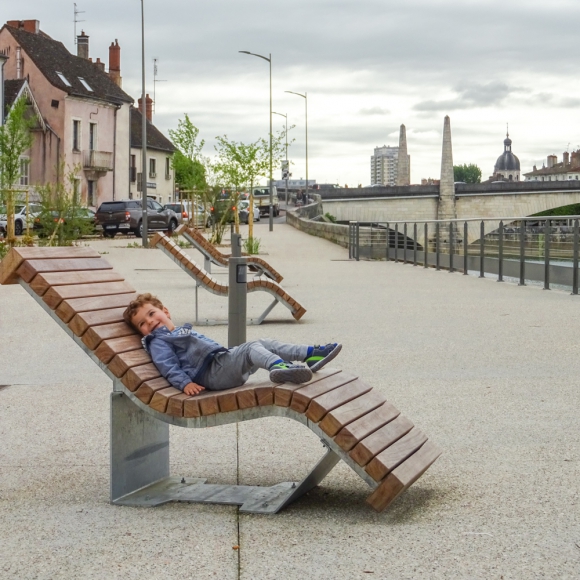 Possibilities and restraints
Standard widths are ca.70 or 120 cm | 28"or 47"
The shape of the seat can't be customized