Streetlife's Mobile Green Isles (MGI) are an ideal solution that allows greenery to be added to a public square without damaging the paving. The MGI modules (approx. 300x150 cm) can be easily installed on a rail of smooth composite beams (see drawing at the bottom right).

These modules can be used to create mobile green surfaces with border seats and podiums. Streetlife has expanded its MGI range with Multilevel Modules, which can be used to create dynamic isles for leisure purposes.

Products supplied within the North American market are fully manufactured in the USA.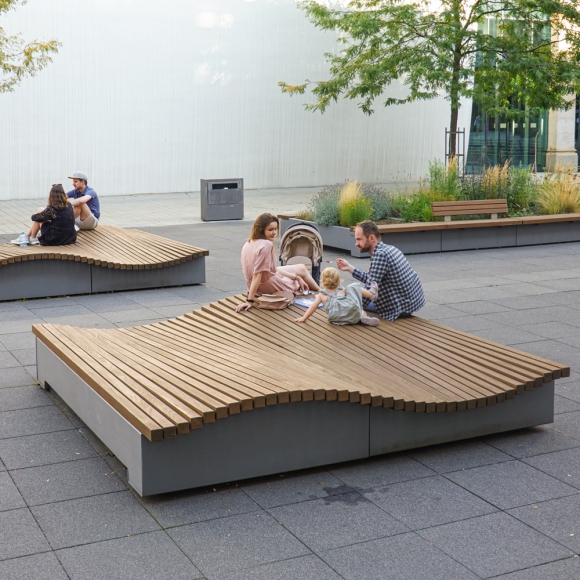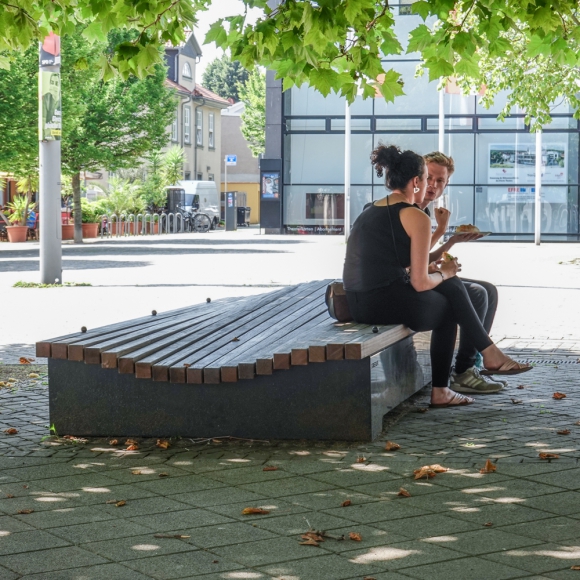 Possibilities and restraints
Standard width of a module is ca.150 cm | 59"
The standard length is ca.300 cm | 118"
The standard material is untreated weathering steel (-CT), optionally at a surcharge finished in a double layer powder coating (-PC)