Streetlife's Cordeck® Variados has been developed for a varied appearance on larger surfaces or on bridges with a sober fencing system. The tight grid of the dots creates a sense of balance in the interplay of lines in the seams. CorTen has a warm brown colour scheme and, over time, the deck will acquire a darker patina. Depending on how intensively it is used, a pattern will emerge.

Cordeck® Variados (max. length 3 m) has three board widths, all with the same uninterrupted anti-slip pattern. The boards are available in any desired combination. Cordeck® Variados is invisibly mounted on a steel or wooden base structure using hammer-head bolts and clamping plates.

Products supplied within the North American market are fully manufactured in the USA.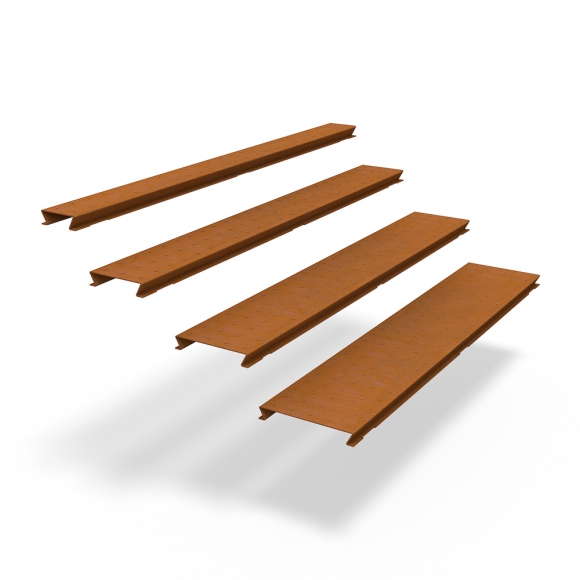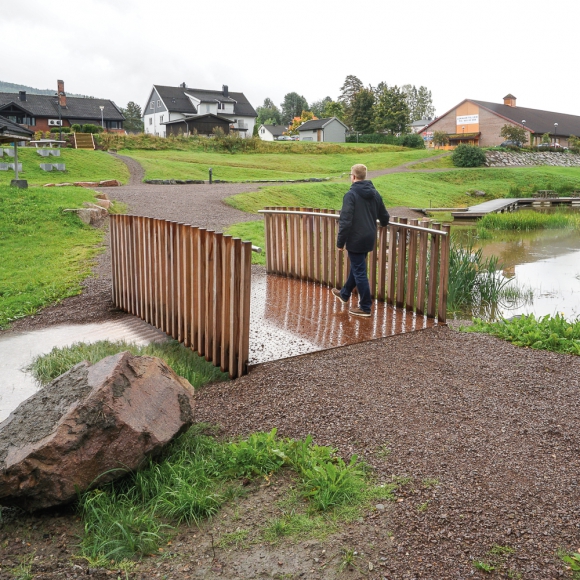 Possibilities and restraints
De maximum length of a board is ca.300 cm | 118"
The maximum spacing is 150 cm|59" (center-to-center)
Cordeck®2: 180mm | 7.1" wide (with two rows of notches)
Cordeck®4: 300mm | 11.8" wide (with four rows of notches)
Cordeck®5: 360mm | 14.2" wide (with five rows of notches)