The Rough&Ready (R&R) Bike-Key Bicycle Rack is a bicycle stand with a contemporary design. The R&R FSC hardwood beam of 7x15 cm – 2.8"x5.9" is anchored to the surface with poured concrete or by means of a separately available steel post base.

A strip made of thick-walled CorTen steel, hot-dip galvanised steel or stainless steel 316 completely covers the end of the hardwood beam. Due to the beautifully curved strip, the bicycle can be conveniently fixed to the stand with a chain lock. The strip is mounted by means of stainless steel anti-theft flange nuts.

Products supplied within the North American market are fully manufactured in the USA.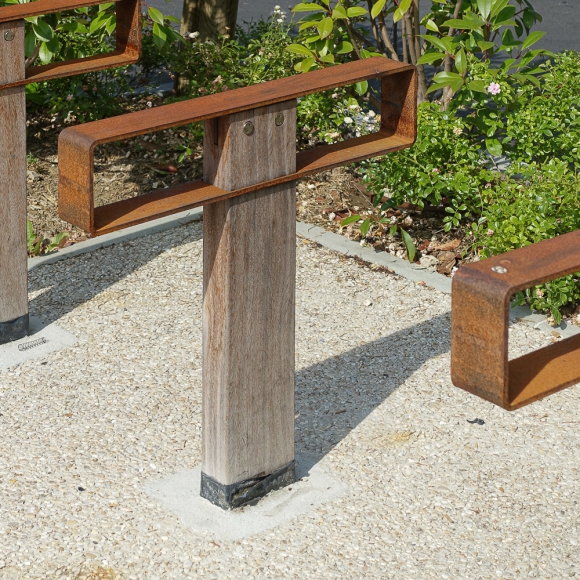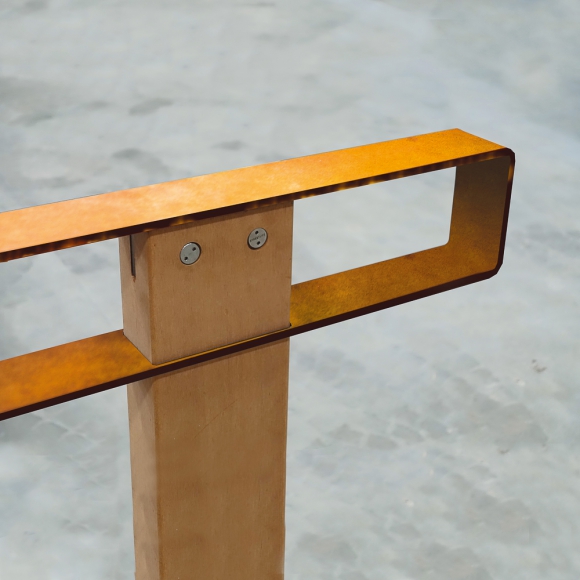 Possibilities and restraints
Standard height of ca.70 cm | 28"
The recommended spacing for bicycle racks is 95 cm | 37"
By default in galvanized steel (-TH), optionally available in stainless steel (-ST) or in untreated weathering steel (-CT)