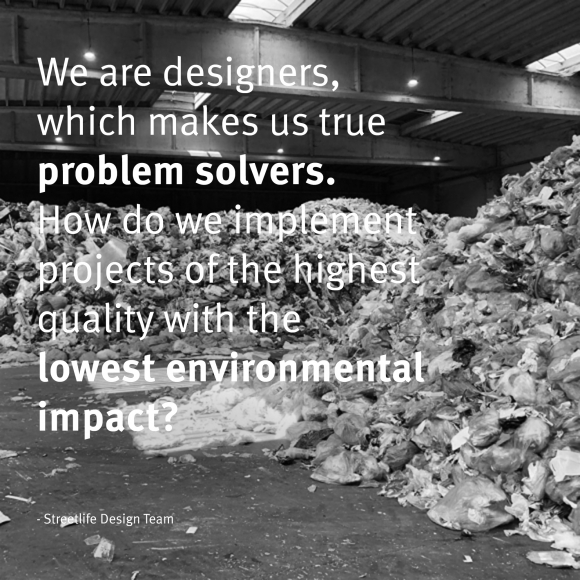 Sustainability & Streetlife
Sustainability is at the heart of the Streetlife Collection. We use simple but elegant modular building blocks with long lifespans and choose materials sourced fairly and responsibly to minimise the impact on the environment. Moreover, our design team develops ingenious solutions to improve the longevity of Streetlife products. At the same time, we are also increasingly focusing on recyclates and the preservation of components and raw materials in the chain. All these conscious design decisions make a significant contribution to product sustainability and quality.
Please reach out to Streetlife to confirm availability of listed materials in Australia.