The Solid Industry Picnic Set has a cool, sturdy appearance thanks to its slanted industrial-looking supports in anthracite grey. The design of the sheet steel supports is reminiscent of the traditional cast iron work of industrial workbenches. The FSC hardwood is a multi-coloured red-brown.
The 4-slat seating module (30 cm – 12" deep) and 10-slat tabletop module (77 cm – 30" deep) are mounted on the stainless steel Streetlock® system, which extends the set's lifespan considerably thanks to the ease of replacing the slats.
The base of the Solid Industry Picnic Set is available in CorTen or hot-dip galvanised steel with optional powder coating in a RAL colour.
Length: 234 and 300 cm
Width: approx. 160 cm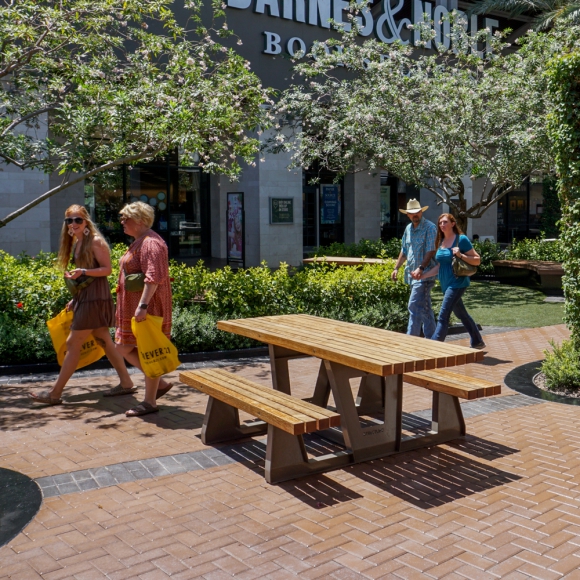 Possibilities and restraints
Available in standard lengths of ca.234 or 300 cm
De standard depth is 160 cm
On request available in custom lengths of up to ca.300 cm
For this product no extension modules are available