The Olympic Wave Bench was designed for the Olympic Parklands in cooperation with Hargreaves Associates, LDA Design London and Arup. A variety of long configurations have been installed by the Water Works in Stratford.

The generously dimensioned, slightly curving bench systems are constructed of hot-dip galvanized steel supports and 100% FSC® hardwood slat modules. The prefab slat modules, with 5x5 cm - 2"x2" slats, are mounted on the patented Streetlock® comb system and have a length of approx. 90 cm - 35". One end consists of a low, intermediate segment and an end segment that overhangs by 30 cm - 12". The supports are anchored to underground bases.

Products supplied within the North American market are fully manufactured in the USA.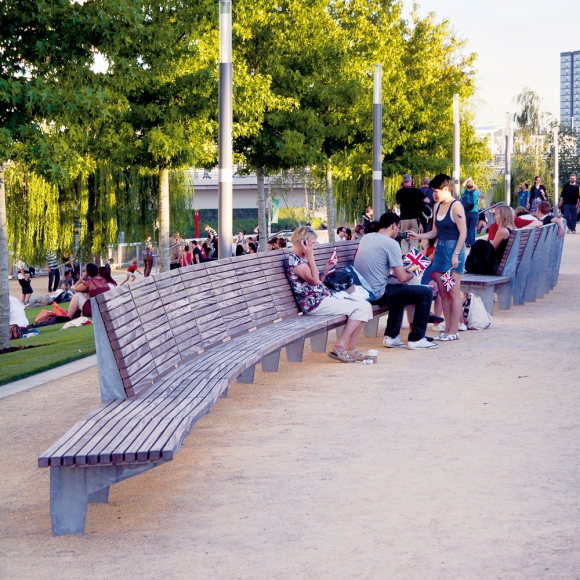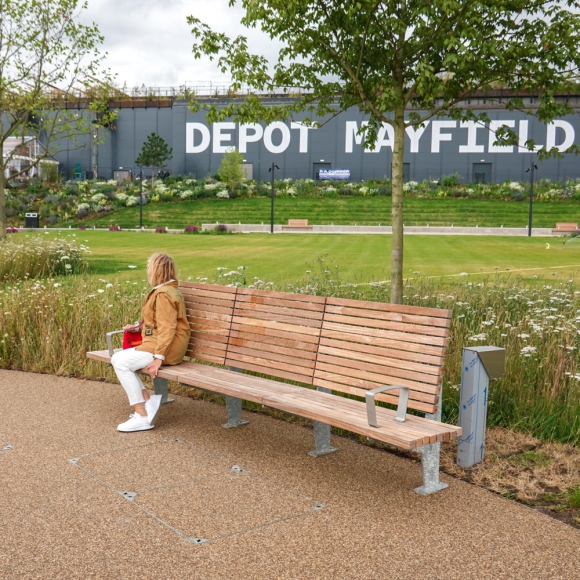 Possibilities and restraints
The standard length of a segment is 90 cm | 35", end segments are ca.120 cm | 47" long
Segments are available with or without an integrated backrest
Longer setups are possible with extension modules