The Cliffhanger Benches are hanging park benches attached to a sturdy wall. The finely detailed bench system has a modular interval of 120 cm - 47". The prefab slat segments are composed of 5x5 cm - 2"x2" 100% FSC® hardwood slats with an 8 mm - 0.3" gap between each slat. The slats are mounted on the patented Streetlock® combs.
The slat segments are assembled with finger joints to reinforce the continuous character of these attractive hanging benches.

The Cliffhanger Benches are available as free standing benches. They are generously, low benches, which can also be equipped with medium or high slatted backrests. The Cliffhanger Benches provide seating on two sides.

Products supplied within the North American market are fully manufactured in the USA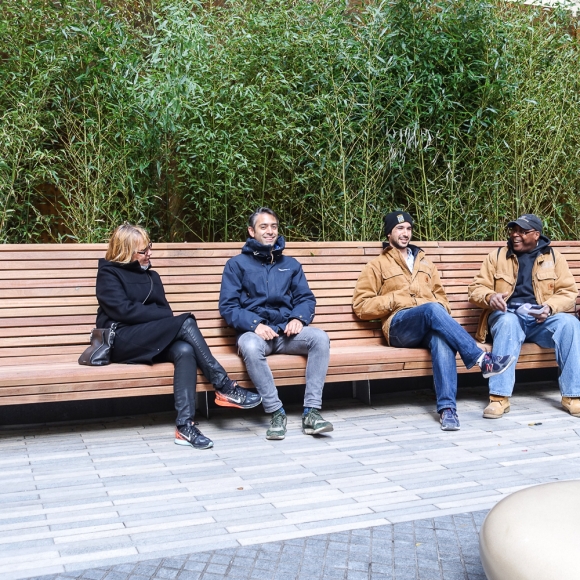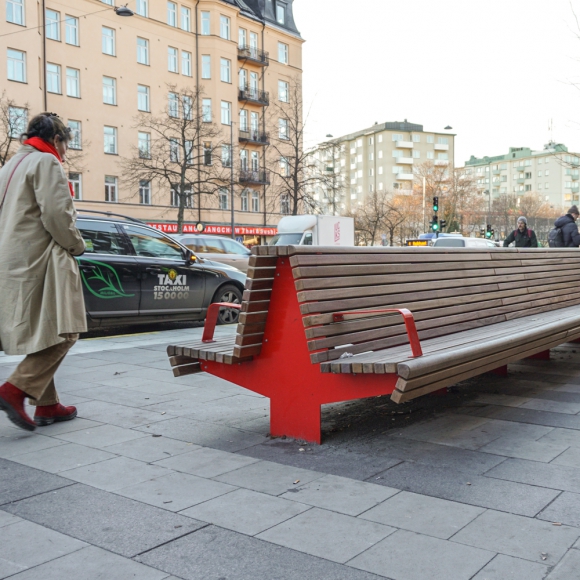 Possibilities and restraints
The standard length is ca.264 cm | 104", extensions are ca.120 cm | 47" long
Available as hanging bench or as freestanding bench
By default in galvanized steel (-TH), optionally steel parts finished in a double layer powder coating (-PC)