Cliffhanger Park Benches are available as both freestanding and cantilever units in several configurations. Their key feature is the slatted backrest that extends backwards on an angle and can be optionally prolonged down the rear to form a closed back. The bottom edge of the seat slopes away at an angle to provide more legroom.
The slats of the Cliffhanger Park Bench are spaced 9 mm apart and are available in FSC-certified hardwood. Where the pre-assembled slat segments join, the wood slats interlock like forked teeth, creating a staggered effect that enhances the continuous character of the bench. The benches are available in single- and double-sided versions and there are several backrest options: high, medium or low – or without backrest.
Due to the variations in backrest height, the Cliffhanger Park Bench design lends itself to creating multilevel arrangements. The closed sheet steel wall bracket, which comes into view as the level changes, affords the seating unit a clean appearance and prevents dirt accumulation. Cliffhanger freestanding benches can be mounted both at and below ground level.
Products supplied within the North American market are fully manufactured in the USA.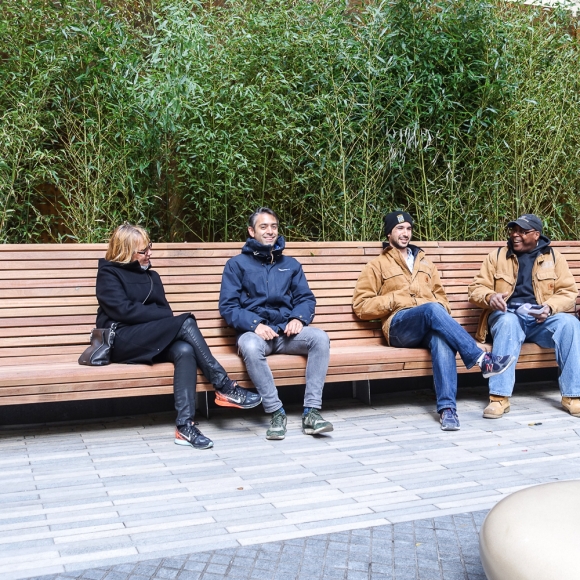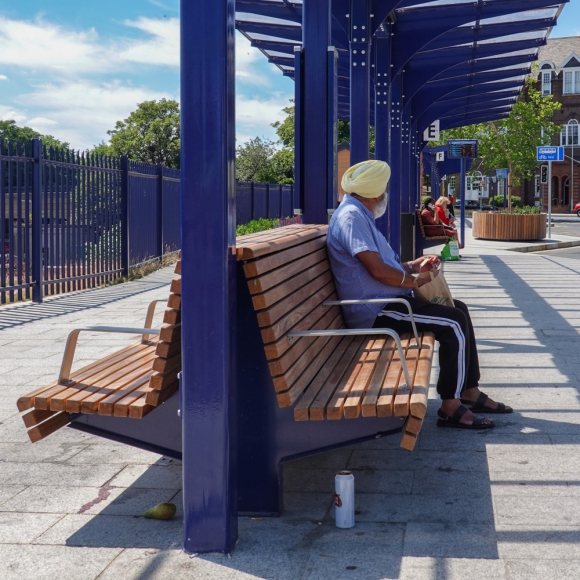 Possibilities and restraints
Standard length is approx. 264 cm | 104".
Endless extending of bench units with interlocking system.
Mitred slat edges on corner benches.
Available as a cantilever or freestanding bench.
Standard finish in galvanised steel (-TH) or optional finish with a double powder coating (-PC). The steel structure is also available in CorTen steel.