Heavy-Heavy Benches are massive, heavy-duty benches created to reflect Streetlife's characteristic natural look. The beams are secured on galvanized or CorTen steel cross-beam supports using the Streetlock® system.

The W-Wood® used in the Heavy-Heavy Benches is European FSC® pine made extremely durable through a process of deep treatment with a natural wax compound. The water-resistant properties of W-Wood® mean these benches are extremely long-lasting and are guaranteed to remain in top condition for the next 15 years. W-Wood® has a similar life expectancy to FSC® hardwood, but has a lower density and hardness. Just like hardwood, the polychrome honey brown will fade very gradually to a greyer tone (over a period of about 3 years).

The backrests are multifunctional and can be used as lean-supports, seating, table tops, etc. The backrests can be linked together just like the benches in order to create a longer piece.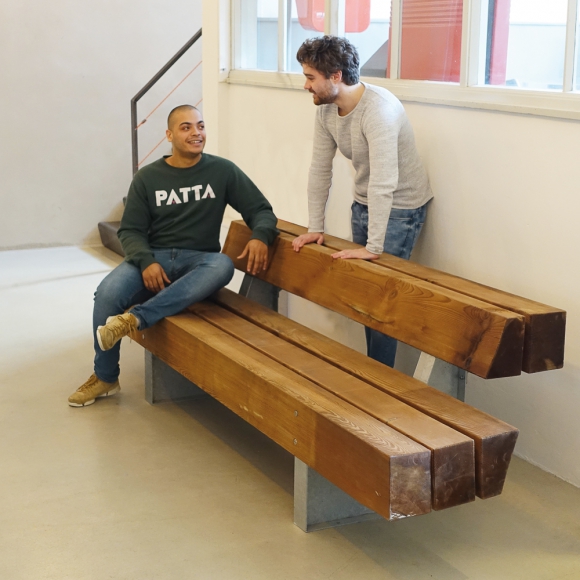 Possibilities and restraints
Available in standard lengths of ca.225, 275 or 325 cm
Available with or without an integrated backrest
By default finished in galvanised steel (-TH), optionally steel parts in untreated weathering steel (-CT) or finished in a double layer powder coating (-PC)