Designing sustainable
Innovation and creativity are the cornerstones of progress. However, in this day and age where we all need to drastically reduce our impact on the environment. Sustainability must be an integral part of the creative process.
Our street furniture conveys a timeless, natural style and is of a very high quality, both aesthetically and technically. By selecting the right designs and materials, we reduce the amount of maintenance required while extending the lifespan of our products. At Streetlife, modularity and smart disassembly are central to our designs. If a product is damaged, parts can easily be replaced and the natural materials can be reused or recycled. But smart design solutions do not just offer ecological benefits. Due to their very long lifespan, our products also represent an extremely astute economic investment.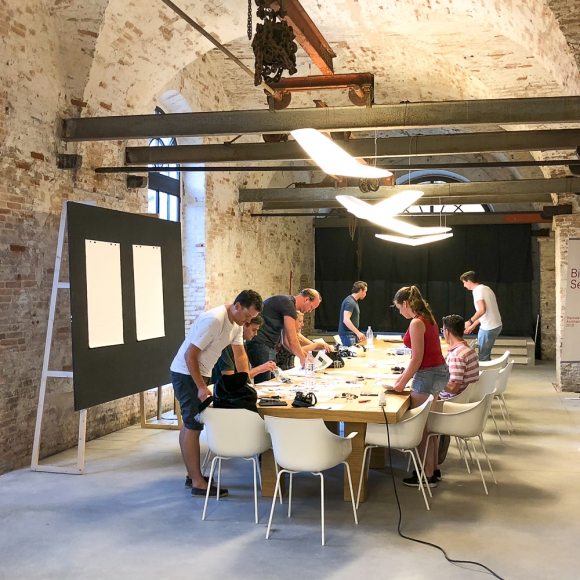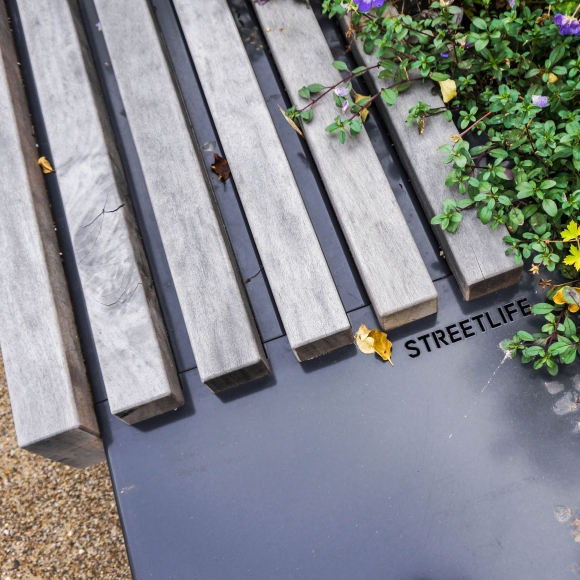 Smart disassembly
Well thought-out detailing not only relates to how materials come together aesthetically and functionally. The process also determines how materials can be separated again later. Streetlife's products and product families have a modular structure with a lot of standardisation, which means that parts can be replaced individually. We also use our Streetlock® anti-theft mounting system in many of our benches. Moreover, due to the clarity of the product designs and carefully designed joints and mounting hardware, our street furniture is highly aesthetic.
Streetlock® System
One of Streetlife's innovative, smart solutions is the Streetlock® system. This smart mounting system not only keeps beams in place but serves as an anti-theft locking mechanism. A single beam can be replaced when damaged. And in case of ageing, beams can either be rotated to the undamaged side or sanded all around and refitted. The Streetlock® system eliminates the need for screws that will eventually be stuck inside the wood. Streetlock® saves time and material and, above all, is an extremely convenient solution. 
Maintenance requirements can be easily overlooked when choosing street furniture. Streetlife focuses on low-maintenance materials and construction and our products have an extremely long lifespan. When designing sustainable products, we look at all facets: material, detailing, design, production and so on. However, Streetlife goes one step further by designing products in such a way that parts can easily be exchanged. In our experience, the smart Streetlock® system considerably extends, if not doubles, the lifespan of benches.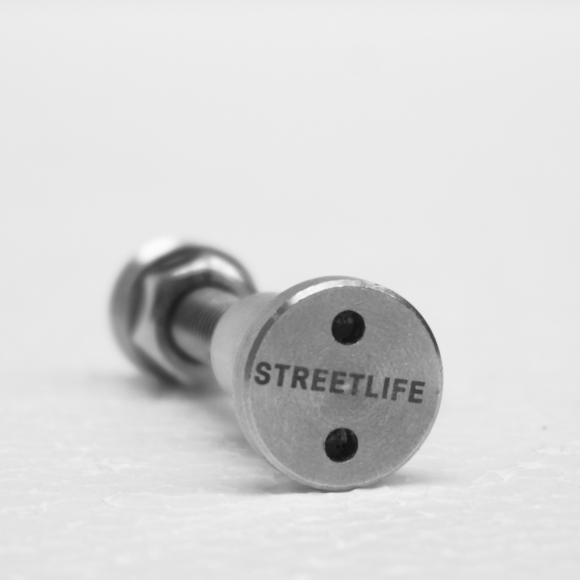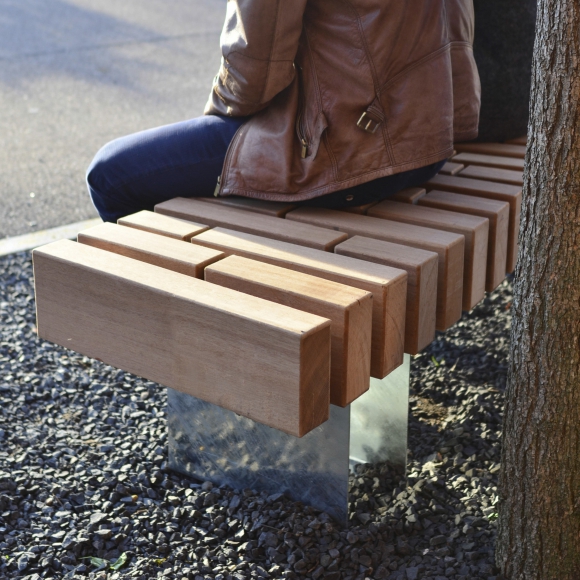 Reducing waste streams
By standardising applied beam sizes, we not only ensure coherence in the Streetlife Collection but also optimise production processes and reduce residual waste. Despite standardisation of the wood dimensions, wood waste due to cutting during the production process cannot be avoided. To further increase material efficiency, we will therefore introduce the Rough&Ready Odds&Ends Benches in the 2020-2021 Streetlife Collection.
The seat of the Rough&Ready (R&R) Odds&Ends is made from waste created during the production of benches in the Streetlife R&R Range. The residual beams are assembled using stainless steel Streetlock® pin connections developed for this purpose and the seat beams have a seat depth of 50 cm. It is in this seat depth that the R&R Odds&Ends really come into their own and optimum use is made of the residual waste flow. Because the pieces vary in length, a unique and playful pattern is created.