Urban Greening
If we are to create future-proof cities, it is vital to reintroduce green spaces in built-up areas. After many years of allowing bricks and mortar to take over, it is now clear that city dwellers benefit from having access to such locations. Streetlife does its part by installing Mobile Benches with greenery on pavements and by breaking up concrete sprawl with Green Tree Isles. Roofs as a second surface also create more space for greenery in the city. Our lightweight Tree Planters and Green Benches are valuable additions to inspiring rooftop gardens. And with our Treetec® tree care system in our tree planters, newly planted trees are properly supported and can develop and grow.
CO² reduction  By reintroducing greenery, we can make the city a healthy and pleasant environment once again. Streetlife offers a variety of solutions, both in the ground and at ground level. For instance, Parklets are an example of a simple intervention that reduces the surface area used by cars while incorporating more high-quality public spaces in an urban environment.
Climate  Trees provide shade and can help cool down public spaces, which is important as summers become increasingly warmer. Furthermore, green open ground retains water, thus relieving pressure on sewer systems in the event of extreme weather conditions like heavy rainfall. Large Tree Isles can be used to create much needed green urban oases and Rough&Ready Border Seats can be added so that we can enjoy our surroundings in the shade.
Biodiversity  Help to restore biodiversity in our cities by adding more plants and trees in open spaces. Mobile solutions like our Mobile Green Isles, Podium Isles and Tree Tubs can even be placed on pavements. These mobile solutions are relatively cheap and allow for layout flexibility. Thanks to our smart Streetrail system, heavy modules can be installed rapidly by any contractor.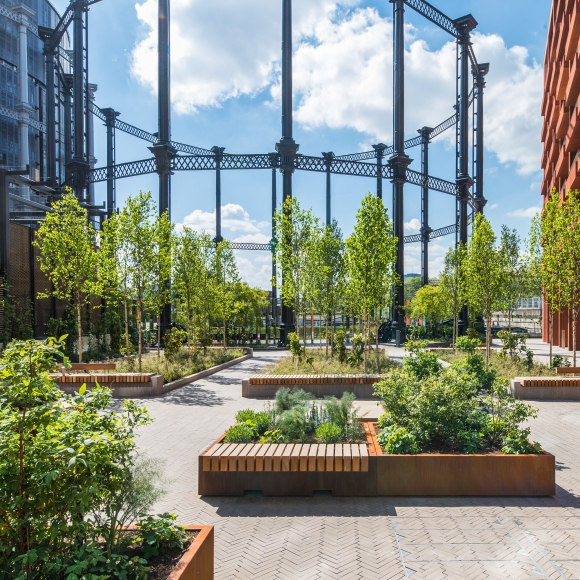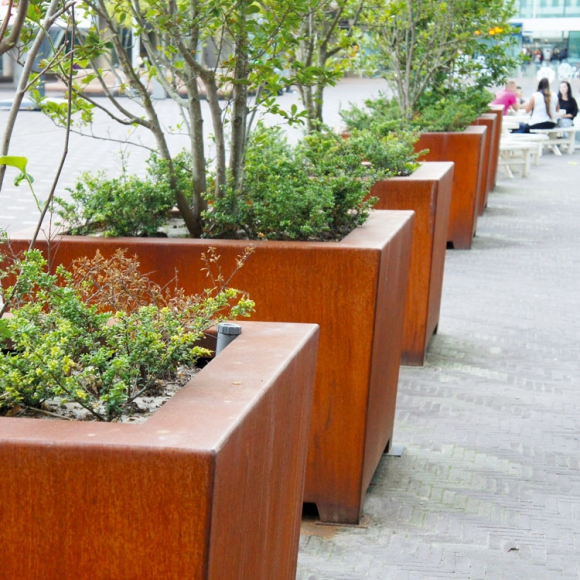 Tree Planters & Treetec®
Streetlife has gained extensive experience in professional tree planters and Treetec® care systems as a result of many years of close partnership with leading tree specialists. Our contemporary and innovative solutions continue the centuries-old tradition of the Orangery and Hortus Botanicus in terms of both aesthetics and techniques. The optimum care and nurture of the trees are the central elements of this development. Reasons to place trees in tree tubs:
Shortage of sufficient underground space, as is the case with underground car parks, roof gardens, areas with existing underground services, and high groundwater levels.
Adding more greenery to the city is an appealing, sympathetic way of structuring and shaping urban space.
It allows a large degree of flexibility and multifunctionality.
Movable large trees do not require tree-felling permission.
A special care system has been developed for our tree products and tree isles to give trees an optimal start and anchorage so that they can develop sustainably and healthily. Our Treetec® system regulates not only the supply of nutrition and water to young roots but also the temperature so that these vulnerable parts of the tree do not freeze or get burned.
Click here to see how the Treetec® system works. 
Mobile options
Mobile green solutions can also be added to existing paving. Portable elements allow for improved layout flexibility and are ideal for events or long-term refurbishment projects. In addition to affording climatic and ecological benefits, a green environment has a positive effect on the quality of life and our well-being. People experience more pleasure and awareness when interacting with their environment and green spaces invite social interaction and activity.
Mobile Green Isles  Streetlife's Mobile Green Isles (MGI) enjoy great success thanks to their ability to bring green to public squares without damaging the pavement. The MGI modules are very easy to position on a rail of smooth composite beams. The modules can be used to create movable green areas with border seats and platforms. Streetlife has extended the MGI system to include Surf Modules, which can be used to create dynamic islands for relaxation.
Parklet System  Greening city centres and reducing vehicle traffic is a topical issue. Streetlife offers the highly flexible Parklet System as a solution. Our Parklet System has a modular structure and creates pleasant recreational areas on streets adjacent to pavements. Turning existing parking spaces into lively micro parks, terraces or bicycle parking. A Parklet arrangement is easy to dismantle and install elsewhere, even after many years of use, making it a highly flexible system.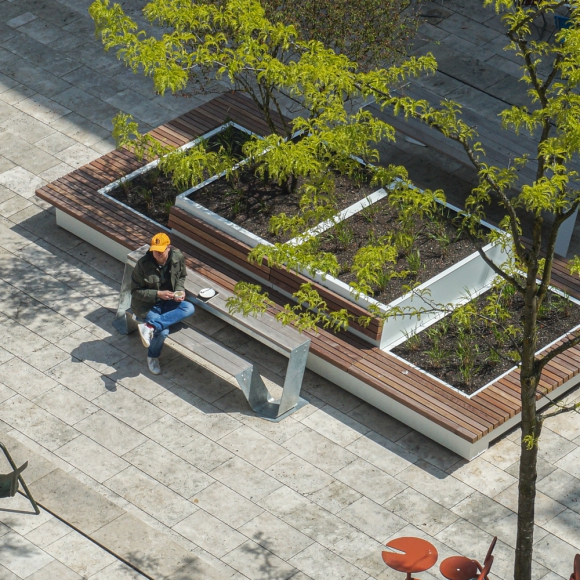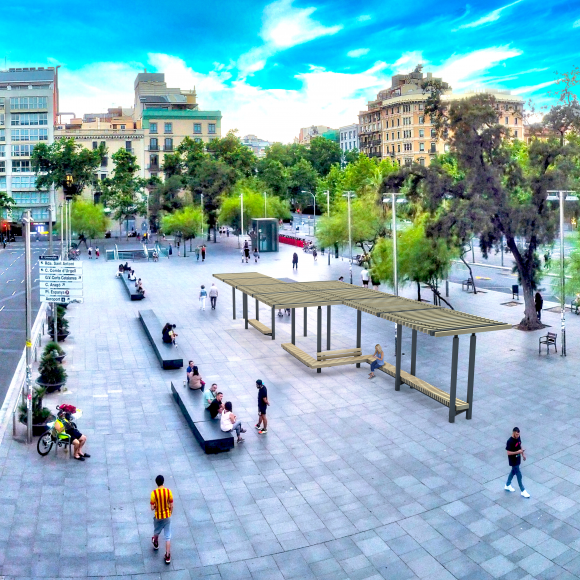 Fixed solutions
Planting more vegetation in the city restores urban biodiversity. Trees provide shade and help cool down spaces in hot summers. And in times of extreme rainfall, the open ground retains water, thus relieving pressure on the sewer network. All these factors have a positive impact on a city's physical climate. Large tree isles can be used to create oases in the city, with the edges used for seating so that people can enjoy outdoor space in the shade.
The Streetlife collection also includes structural elements as a solution, such as Shades. They can be erected in both straight and curved formats, creating places to shelter, rest or relax. Rough&Ready Hover (R&R) Shades have an overhanging canopy and columns on one side only. This creates a floating spatial impression and a larger open floor space. R&R Hover Shades are a modular system based on wooden beams and are part of Streetlife's R&R Range. The beams are attached in a smart and attractive way to thick-walled Streetlock® combs, which form an integral part of the structure. The steel structure is available in hot-dip galvanised or powder coated steel.