The CorTen Bicycle Racks have a minimalist design combined with warm, thick-walled CorTen steel.
By fitting the CorTen Bicycle Rack with a standard plastic All Black bumper strip, damage to bicycle frames is prevented. A slot has been included at the top for bicycle chains and locks. The interlinked version mounted in the ground is ideal for creating a long, straight row of bicycle racks.
CorTen Bicycle Racks can easily be combined with Open Bollards.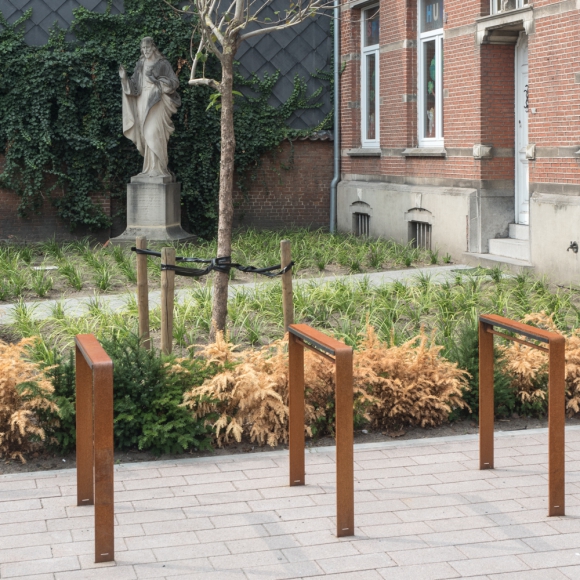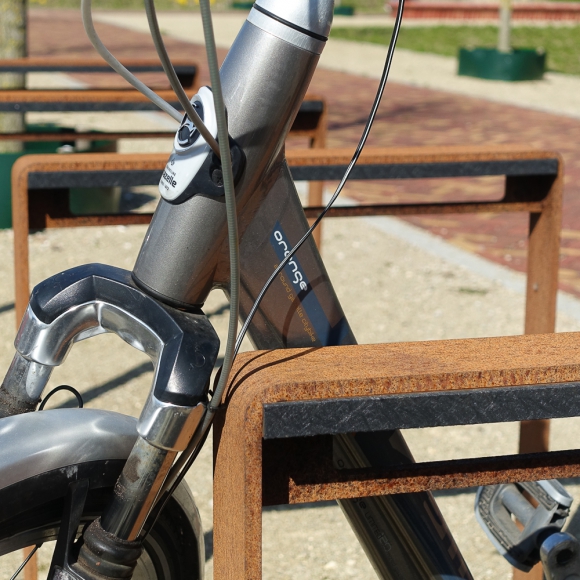 Possibilities and restraints
Standard height of ca.75 cm
Standard width of ca.70 cm
The recommended spacing for bicycle racks is 95 cm
The standard material is untreated weathering steel (-CT), other finishes are not available by default