The Plaza Shade is a modular system designed for placemaking, where a connection is established between a public space and its users. This demountable structure acts as a 'living room' for a wide variety of activities.
While taking a few basic design rules into account, there is considerable freedom to link, style and arrange the modules. Plaza Shades comprise steel columns and beams (CorTen steel, galvanised or powder coated), which are joined together by means of hot-dip galvanised junctions. The surfaces between the column and the roof can be fitted with solar panels or different types of shade panels that also serve as a support structure for climbing plants. Horizontal and vertical wind bracing reinforces the structure.
Products supplied within the North American market are fully manufactured in the USA.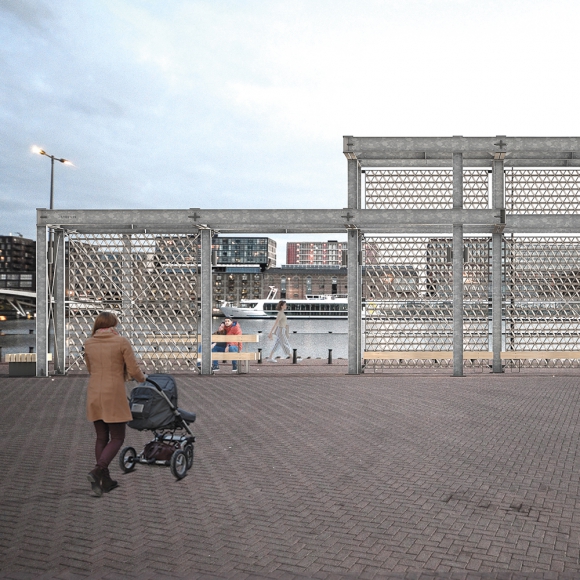 Possibilities and restraints
Modular system with modules of 300x300 cm - 118"x 118"
Standard height to the bottom edge of the roof is 300 cm - 118"
Extendable with a roof on a second level with a height of 485 cm - 191"
Available in untreated weathering steel (-CT) or galvanized steel (-TH), optionally finished with a double layer powder coating (-PC) in a RAL color
Shading panels are made from expanded metal or a 3D printed recycled plastic material
Roof can optionally be fitted with solar panels (not provided by Streetlife)or (translucent) plastic / glass panels
The columns can optionally be fitted with LED spotlights