The Tree Grille product range is being expanded to include CorTen Press Grating Grilles constructed from CorTen steel strips. Three types are available:


Transparent: with a small mesh size (approx. 50x17mm) and a square or round tree hole

Lucent: with a small mesh size (75x15mm), a heavy gauge CorTen centre plate and a round tree hole.

Wave: with a mesh size of 93x50mm and a square tree hole. The grid strips are fixed at a 45° angle. The Wave is available up to a maximum of 120cm wide.


They are suitable for pedestrian areas with the standard characteristics. The Lucent and Transparent models are also available in traffic category B.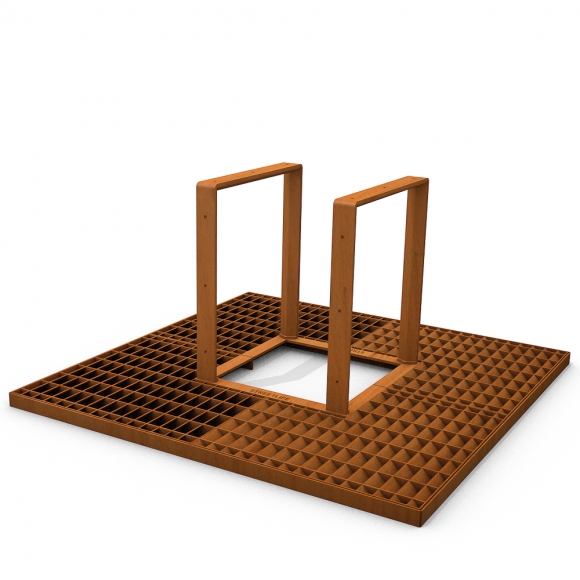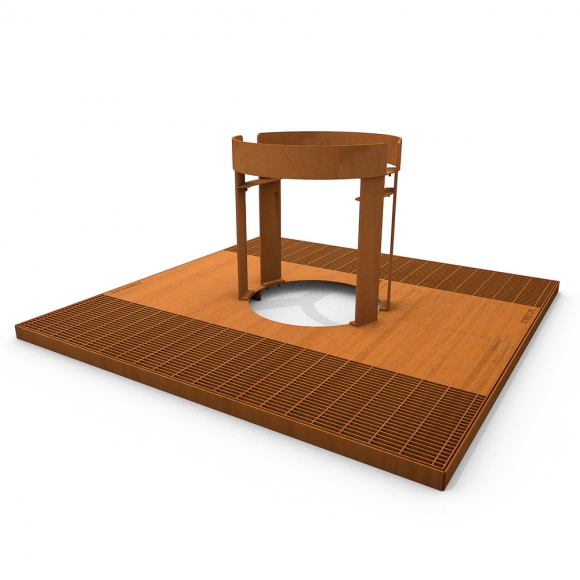 Possibilities and restraints
Available in square sizes of ca. 120, 150 or 180cm | 47", 59" or 71"
The standard material is untreated weathering steel, other finishes are not available by default