This Wild Willow Bridge has a distinct criss-crossed fencing pattern, with alternating CorTen and wooden balusters that run along the sides of the bridge. The framework that encloses the fencing has been adapted for this variation and equipped with FSC® hardwood top railing. With its variety of materials, the Wild Willow Bridge is easily customisable to meet a specific project's needs. The fencing is available in stainless steel, CorTen steel or a coating finish.

The Wild Willow fencing pattern is fitted close together, but can also be installed even closer together in order to meet even the strictest safety standards. Wild Willow Bridges are available in a slightly arched or flat model.

This product is not available in North America.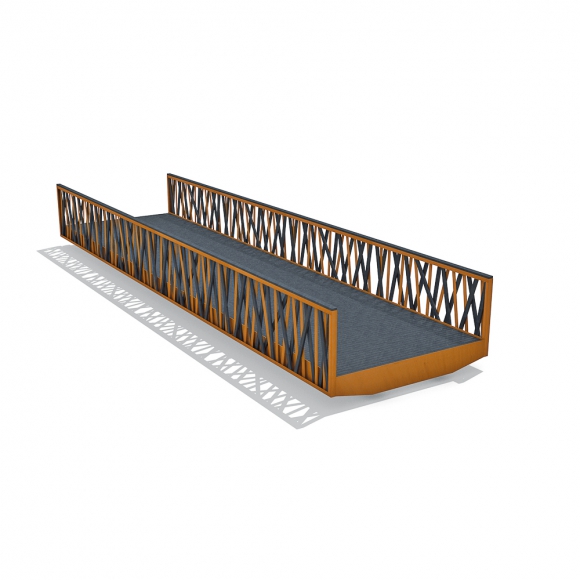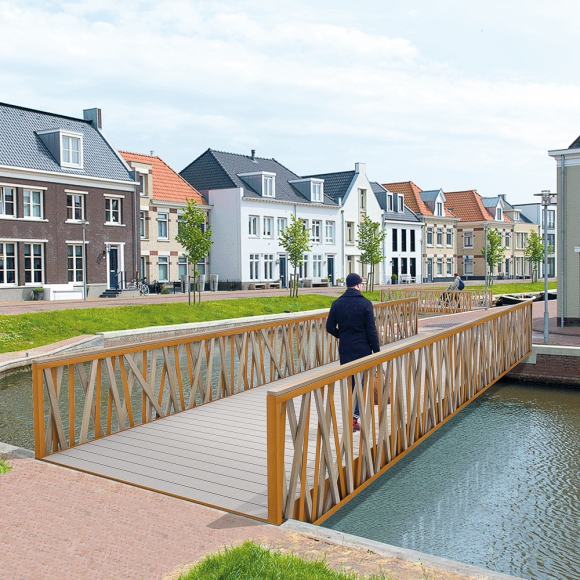 Possibilities and restraints
The maximum length of a single span is ca.16m
Only available as a flat bridge
A width of maximum ca. 300 cm is advised because of the decking material
On request the main dimensions of this product can be customized
Norm bridge: Eurocode + nat annex
Norm fence: NPR-CEN/TR 16949:2016