Ultra Light Tubs are made from partly recycled aluminium composite sheet material, finished with a double-layer powder coating in a RAL colour. In combination with a lightweight substrate, the lightweight shrub and tree tubs are extremely suitable for roofs. Ultra Light Tubs can be placed directly onto patio deck surfaces. An even load of approx. 500 kg/m² is feasible with these tubs.

Streetlife recommends using the optional Treetec® Bottom Up system in the tubs. The capillary columns improve the distribution of water, which significantly reduces maintenance and frequency of watering. The tubs can be optionally fitted with a wide border (Tree Outline) or with an internal tree grille profile.

Aluminium has a low hardness and is more sensitive to scratching than steel.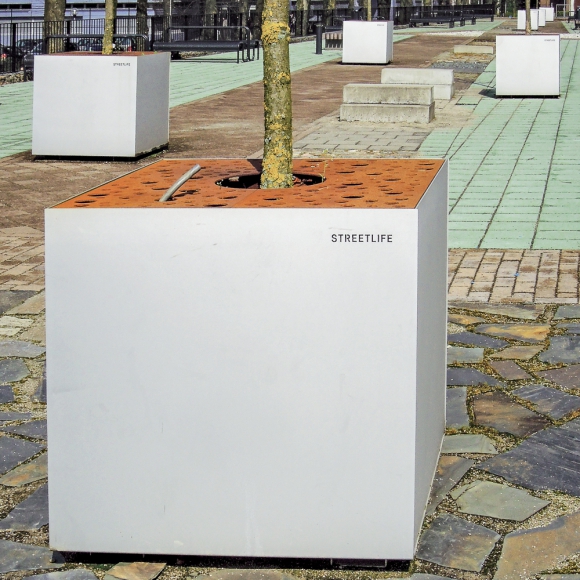 Possibilities and restraints
Standard height ca.75 or 90 cm above ground level, internal height ca. 68 resp. 83 cm
Standard material is aluminum finished in a double layer powder coating (-AL-PC)