As an alternative to FSC® hardwood, Streetlife introduces the exceptionally hard-wearing Cloudy Grey beams measuring 7x7 cm. Wood size 4; the Solid Series. This material is 50% recycled LDPE plastic combined with 50% recycled textile fibres and remnants. The beams are a maximum of 120 cm in length.

The textile waste mountain is an even bigger environmental issue than the plastic waste mountain but using Cloudy Grey beams means that these materials are recycled and given a new use! The grey marbled appearance has its own unique character.
Its technical properties make Cloudy Grey an attractive and fully-fledged alternative to wood. Some air inclusions at the beam ends are unavoidable.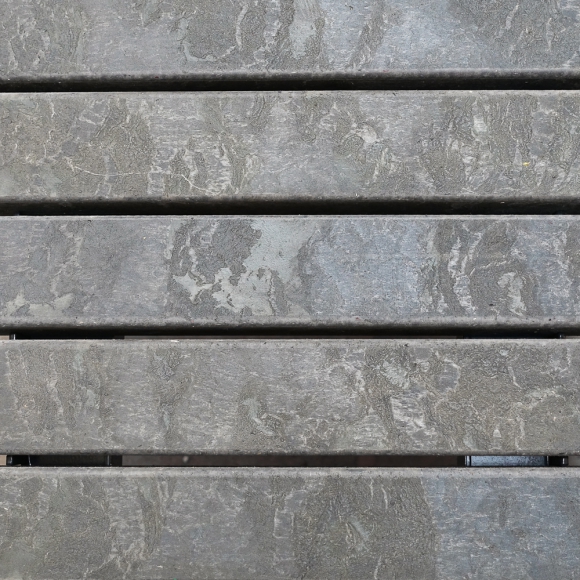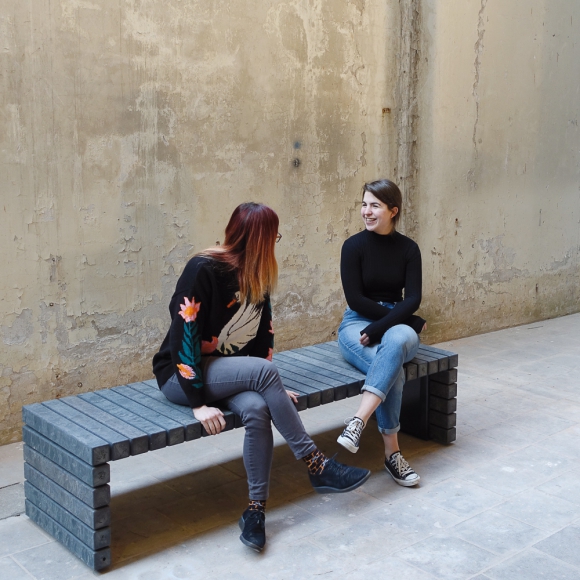 Possibilities and restraints
The maximum length of a slat is 120 cm