Air Tubs can be used to create low-maintenance, recreational roof gardens and terraces. They are lightweight and their unique, patented wall construction allows more oxygen into the planter to circulate around the roots. By using Air Tubs, one can considerably reduce planter loads to 500 to 600 kg/m²: The aluminium tub is only 1/3 of the weight of a steel tub. Further using a lightweight moist-retaining substrate can help to keep the overall load acceptable for rooftops.

Tree planters are available in various sizes and three heights (55 cm, 70 cm & 85 cm - 22", 28" & 33"). By positioning Solid Air Tubs at deck patio level, it is possible to integrate seating and shrubbery simply and effectively. Their base structure is made from a black composite material.

Optional Treetec® Bottom Up: Tree roots need just as much oxygen as they do water. The walls of the Air Tubs are constructed in such a way that much more oxygen can circulate than is the case with normal wall constructions.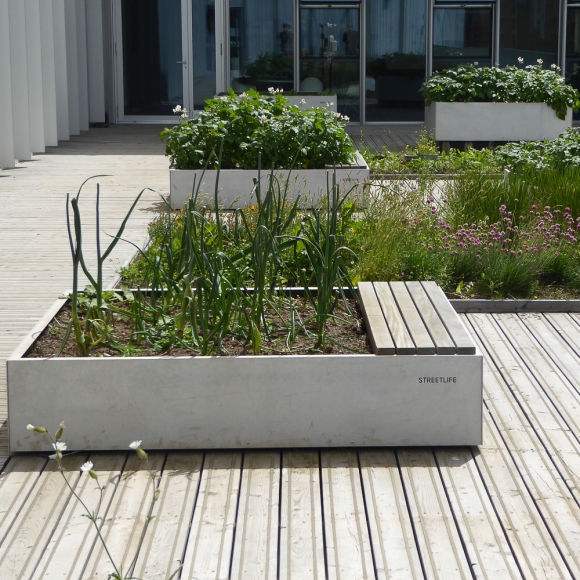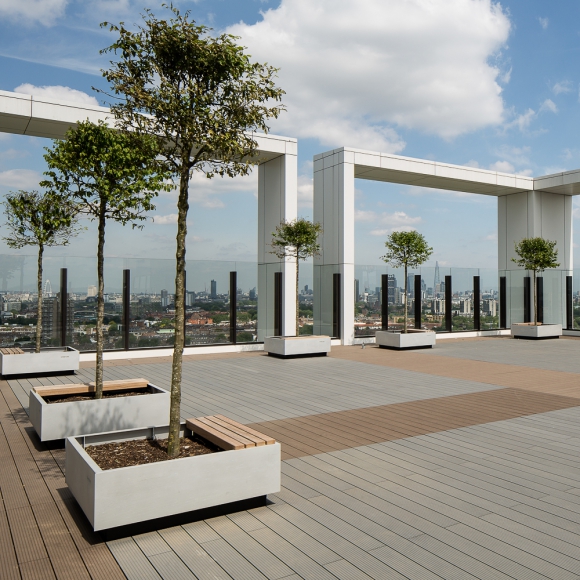 Possibilities and restraints
Available in square sizes of ca. 120, 150 or 180 cm
The standard material for the planter is aluminum finished in a double layer powder coating (-AL-PC) with the base of the tub in a composite material