Streetlife's Mobile Green Isles (MGI) are mobile planters with integrated hardwood seating. Their basic structure is fabricated from sheet steel (CorTen or RAL powder coated). With the 1.5 m wide modular elements an infinite amount of designs can be created. Seating can be installed alongside or end faces using Solid Topseats made from FSC hardwood slats (7x7 cm – 2.8"x2.8") fitted with the stainless steel Streetlock® comb system.

They can be placed continuously on the long side as well as at the ends. A backrest can be optionally mounted on the benches. Space for a tree is also possible by placing module with seats and a tree planter that protrudes approx. 42 cm – 17" above the isle.

The different modules available in the MGI system can be combined to create countless appealing configurations. This means that every square can easily be set up to create an inviting seating area. The Streetrail® system guarantees fast and easy installation on the existing flat paved surface.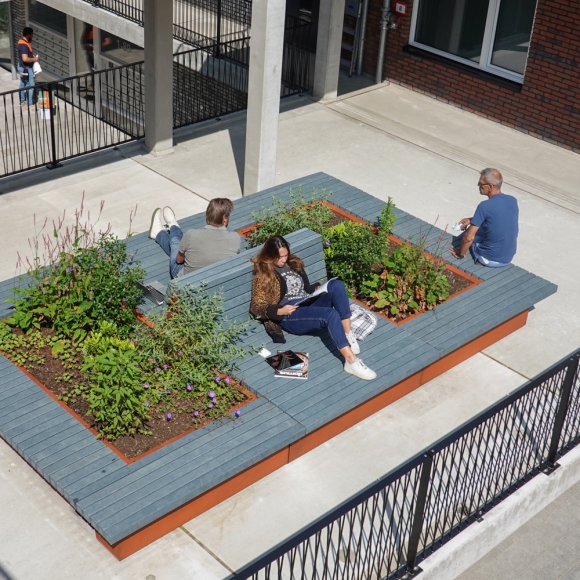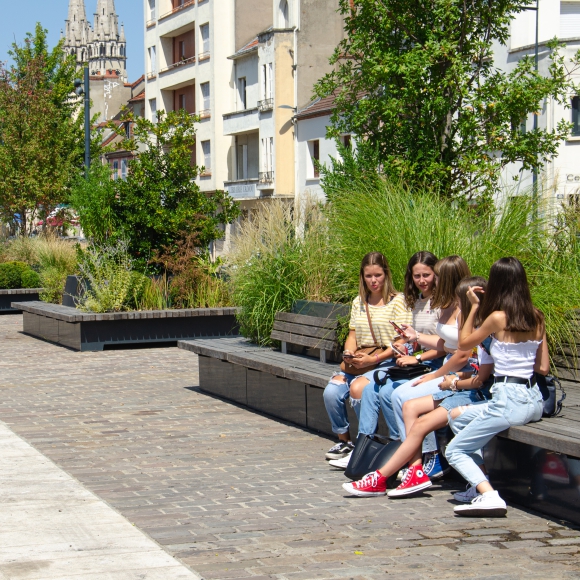 Possibilities and restraints
Standard width of a module is ca.150 cm
The standard length is ca.300 cm
The standard material is untreated weathering steel (-CT), optionally at a surcharge finished in a double layer powder coating (-PC)